Novel Approach to a Novel Offers Concrete Help for Readers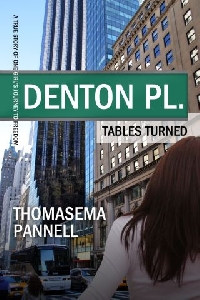 Contact: Robyn Williams, WinePress Publishing, 360-802-9758, robyn@winepresspublishing.com
ENUMCLAW, Wash., Sept. 10, 2012 /Standard Newswire/ -- How does a woman from a picture-perfect family find herself entangled in a web of deceit and heartache? In this novel, Denton Place--Tables Turned, author Thomasema Frances Pannell tells the story of Julia, a woman whose journey of life takes her through multiple struggles of: out-of-wedlock pregnancies, abortion, disability of a child, divorce, and revenge. Her quest eventually leads her from great sorrow to ultimate peace with the Author of Peace, Almighty God. While the book is fiction, it is based on experiences of the author's life.
She knows the devastation and chaos that multiple problems can bring to a woman's life. At the end of each chapter in the book, the author offers thought provoking ideas and questions in sections called "Talk about These Things," and "Think on These Things" making Denton Place--Tables Turned suitable for book reading and study groups.
The Virginia born author retired from the U.S. Army after 20 years of honorable service. She earned many certificates of honor from the Department of Defense and Joint Military Programs as well as numerous badges and awards including the Presidential Service Badge after serving both Presidents George W. Bush and William Clinton administrations. She is currently seeking a Doctor of Management degree in Organizational Leadership from the University of Phoenix. She is the mother of four children and lives in North Carolina.

For more information, to request a review copy, or to schedule an interview, please contact Robyn Williams by phone at 360-802-9758, by email at robyn@winepresspublishing.com, or by fax at 360-802-9992. To purchase a copy of this book visit www.winepressbooks.com or call 877-421-7323.