An American Resident is Illegally Imprisoned in China -- Here's How You Can Help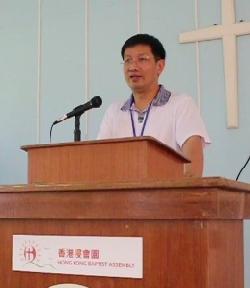 For almost a year, the two of them remained imprisoned without trial. While Jing went free shortly after her sentencing on Feb. 9, 2018, Chinese courts handed Cao a seven-year sentence and fined him approximately $3,000. To this day, he is still imprisoned, separated from his wife, American citizen Jamie Powell, and sons, who all reside in the United States.
Since Cao often similarly crossed the border without incident, ChinaAid believes Chinese authorities unjustly framed him because of his religious beliefs. In response, we are launching a White House petition on Aug. 2 to call upon the U.S. officials to pressure China to release him and allow him to be reunited with his wife and sons.
Let's bring Pastor John Cao home!
Contact ChinaAid
Office phone: (432) 689-6985
Media phone: (432) 553-1080