An Ancient Path for Modern Souls: In TLC's New Series THE MONASTERY, Five Men Live with 30 Monks for 40 Days and 40 Nights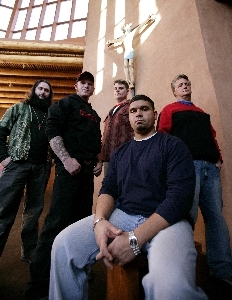 Premiering Sunday, October 22, THE MONASTERY Sets Out to Discover if Age-Old Traditions Have Solutions for the Modern Generation
Contact: Shannon Martin, TLC, 240-662-2245, shannon_martin@discovery.com
SILVER SPRING, Md., Sept. 27 /Standard Newswire/ -- In TLC's groundbreaking new series, five men--each in the midst of personal crisis--agree to take a leap of faith: for 40 days they will leave families and jobs behind to embark on a spiritual quest led by 30 Benedictine monks.
THE MONASTERY premieres Sunday, October 22, at 10 PM (ET/PT) and follows five men of varied backgrounds and faiths who volunteer to join a Benedictine monastery. For the duration of their stay, they agree to the monastery's strict rules and the regimen of prayer, study, reflection and manual labor set out by St. Benedict 1,500 years ago--a regimen that the monks believe, followed correctly, can transform lives.
The men featured in THE MONASTERY come from all walks of life -- a recovering alcoholic, an ex-con, a veteran of the war in Iraq, a cynic and an aspiring Episcopal priest. Despite their different backgrounds and faiths, all participants share hope that this journey will put their lives back on track.
Filmed at The Monastery of Christ in the Desert in northern New Mexico, THE MONASTERY offers a rare glimpse into a closed community that follows an ancient discipline. Each of the five hour-long episodes follows the men as they struggle with the rigors of monastic life. The group is guided by Abbot Philip Lawrence, who pairs each participant with a monk as a mentor to share their experiences and daily struggles. Participants are also furnished with private video cameras to record their thoughts and reactions throughout the process.
THE MONASTERY is an unusual and powerful series, shot as an observational documentary. The men's journeys are authentic; their experiences and revelations heartfelt and genuine.
"THE MONASTERY is a social, spiritual and learning experiment in which people experience the intensity of monastic life," says TLC General Manager David Abraham. "The purpose is to expose people to the reality of unplugging from modern life completely and creating the opportunity to explore their lives in a contemplative environment. The tone of the series is thoughtful and respectful to the brothers and sisters who graciously opened their monastery home to our production team and the participants."
THE MONASTERY is produced by Tiger/Tigress Productions for TLC. Charles Brand and Christine Weber are the executive producers and Sara Woodford is the series producer for Tiger/Tigress Productions. Brooke Runnette is the executive producer for TLC.
Discovery Communications, Inc. is the leading global real-world media company with operations in 170 countries and territories reaching 1.4 billion cumulative subscribers. DCI's over 100 networks of distinctive programming represent 29 trusted brands including Discovery Channel, TLC and Animal Planet. DCI's other properties consist of Discovery Education and COSMEO, a revolutionary online homework help service, as well as Discovery Commerce, which operates more than 100 Discovery Channel Stores in the U.S. Discovery brings the real world to the whole world through its global multiplatform initiatives including Discovery Travel Media, Discovery Mobile and multiple broadband services. DCI's ownership consists of four shareholders: Discovery Holding Company (NASDAQ: DISCA, DISCB), Cox Communications, Inc., Advance/Newhouse Communications and John S. Hendricks, the Company's Founder and Chairman. More information about Discovery and its businesses can be found at www.discovery.com.
Artwork is available at www.press.discovery.com.